CATEGORY:
02 OCTOBER 2013
25.000 visitors joined ReMap 4
The contemporary art project
ReMap 4
, took place in the areas of Kerameikos Metaxourgeio, transforming the area into a vibrant side of the city during the month of September, by hosting more than 25.000 visitors, artists, curators, museum directors and art collectors from around the world.
Photo by Argyro Pouliovali
ReMap 4 was by all accounts the most succesful ReMap to date, hosting 60 selected projects run by a unique mix of established galleries, young galleries, artist run, independent curators and established institutions.
Photo by Thodoris Maroulakis
The artists mix included a representative selection of Greek artists, like Rallou Panagiotou, Loukia Alavanou, Yiannis Varelas, Ioanna Pantazopoulou, Poka Yio, Dora Economou, Panos Papadopoulos, Irini Miga, Bill Balaskas and more, but also imporant works by Hans Bellmer, Joseph Beuys, Sarah Lucas, Lawrence Weiner, Gregor Sneyder, Ceal Floyer, shows by James Turrell, John Bock, or the younger Jeff Elrod, Hanna Liden, Christian Rosa, Wyatt Khan, Andrew Dadson, Alex Dordoy, Eddie Peak and Prem Sahib. See more at
www.remapkm.org
.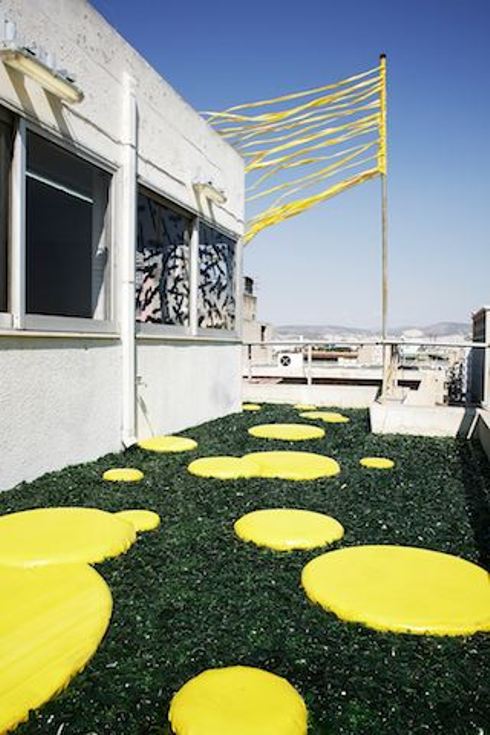 Michael Staab,
Meta-Styx
, 2013 - Metaphoria II / LAB'BEL, Athens
JamesTurrell,
Knowing Light
, 2007 - Gagosian Gallery, Athens
Black Painted Plants (Viburnum Lucidum, 2013) -Courtesy the artist and Galleria Franco Noero, Torino
Photo: Nikos Kokkas
Wyatt Kahn,
Sail
, 2013 - Galerie Eva Presenhuber, Zurich
John Bock,
No Time No Screws
, 2009 - Eleni Koroneou Gallery, Athens
Installation view,
Echoes of Silence
- NEON, Athens
Photo: Dominique Mamfreda
Jeff Elrod,
Untitled
, 2013 - Peres Projects, Berlin
Despina Stokou,
George B
, 2013 - All Masters at the Swing Door (cur. Rallou Panagiotou)
Hanna Liden,
Diamonds in the Mine
(ReMap 4 Installation) - Maccarone Gallery, NY
ReMap 4 was covered extensively by local and foreign media (a selection is available at 'related news' section).
OLIAROS Property Development is a proud sponsor of ReMap 4.